For decades, a copper smelting factory has pumped toxic waste into the soil and water supply of Opportunity, Montana. Though the Environmental Protection Agency made Opportunity a Superfund site, marking it for environmental cleanup, the $450 million it ordered the Atlantic Richfield Company to pay in 1983 fell short of need, according to lawyers for 100 Opportunity residents. The Montana Supreme Court awarded Opportunity citizens $58 million in additional damages after they sued ARCO, arguing for a complete cleanup. Mother Jones covers the case of Atlantic Richfield Company v. Gregory A. Christian; the case has risen to the Supreme Court as EPA and ARCO argued against the ability to challenge a Superfund settlement for claiming it too limited.
---
---
Stanford Law School Professor Pamela Karlan highlighted the "most chilling" evidence suggesting that President Donald Trump's involvement with Ukraine was for his own political benefit. As Common Dreams reports, this evidence came from the November 20 testimony of Gordon Sondland, the U.S. Ambassador to the European Union. Sondland claimed Trump didn't care whether Ukrainian President Volodymyr Zelensky investigated former U.S. Vice President Joe Biden—only that the investigations had to be announced. Karlan, one of four legal scholars who testified last Wednesday during a House Judiciary Committee impeachment hearing, took this as an attack against a difficult political opponent, rather than an effort to determine whether or not Biden committed corruption.
---
Protests erupting throughout Latin America show a unified sentiment that pressure on vulnerable communities and middle-class families facing precarious living must end. Columbia, The Progressive reports, is the latest to join the region's discontent, mobilizing against the administration of Iván Duque's neoliberal economic policies. Colombian workers groups organized a day of protest on November 21 against Duque's austerity measures; police escalation and crowd looting prompted the first curfew in Bogotá in 40 years. Columbia's protests follow months of regional unrest against neoliberal austerity measures. Citizens rallied against corruption and the removal of fuel subsidies in Ecuador and Haiti; plans to raise transportation costs in Chile incited mobilization against the high cost of living and rightwing administration.
---
Western New York's 27th congressional district is home to 713,000 people. In the 2016 election, Donald Trump won the district by nearly 60 percent—the highest margin in New York. Chris Collins was the district's representative since 2013 and the first in Congress to endorse Trump's presidency; he resigned in October for committing securities fraud, leaving NY 27 with an open seat. The Nation reports on Nate McMurray, one of two Democratic candidates in the race. His support for Medicare for All, legalization of marijuana, and ban on assault weapons has Republicans and conservative Democrats branding McMurray "too far left" for NY 27. He cites Bernie Sanders as "a huge inspiration," whose position on health care resonated with the district in 2016.
---
Rivers of water vapor that curl from the tropics—carrying up to twice the moisture of the Amazon River and extending hundreds of miles—cause storms over land, triggering heavy rain, mudslides, and snow. Just 10 such atmospheric river events caused nearly half the flood damage in the Western U.S. over four decades, costing billions of dollars. InsideClimate News covers a new study from researchers with the Scripps Institution of Oceanography at the University of California San Diego and the U.S. Army Corps of Engineers, who analyzed 40 years of data from the National Flood Insurance Program.
---
Margaret Kimberley at Black Agenda Report comments on contradictions in American liberal ideology on war. Liberals protest wars that kill Americans, as in Vietnam or Iraq, but they follow imperialist dictates under an agreeable leader who allows minimal casualties. While liberals don't associate with the military, they love senior officers who voice disgust with President Trump. Kimberley insists liberals should question the military and its global influence, including its 20-year presence in Iraq and Afghanistan, under whatever commander-in-chief.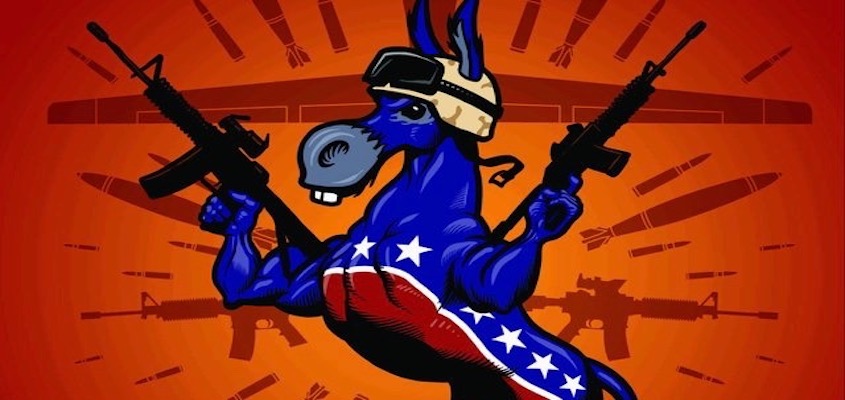 ---
American lawmakers sometimes introduce bills under their names that they didn't write and that don't necessarily align with constituent needs. Lawmakers may offer "model legislation"—bills pre-written by funded special interests wanting the government to further a political agenda. Such interests include various industries and causes, from car dealers to anti-smoking advocates. The Center for Public Integrity, in collaboration with USA Today and the Arizona Republic, has created model legislation tracker "Copy, Paste, Legislate" for readers to look into copycat bills themselves.
---
Police statistics show 15,381 Russian women have been victims of domestic violence in 2019's first nine months, and Russia's interior ministry counts 14,000 women killed each year from it. The 2017 decriminalization of domestic violence caused a sharp drop in the number of reported cases. While the #MeToo movement pushed public discourse in Western countries, the feminist movement was largely incongruent with Russian culture, which has historically kept women in a domestic frame and normalized domestic violence. Only 250 rallied for the November 25 International Day for the Elimination of Violence Against Women, protesting for recriminalization of domestic violence. Fair Observer reports that the key result of the budding Russian #MeToo movement is initiating discourse on previously taboo subjects.
---
---
The 2017 hurricane season devastated Puerto Rico and the U.S. Virgin Islands. In response, the Federal Emergency Management Agency marked 5,000 projects to receive federal recovery money, but two years later, fewer than 500 have been funded. Colorlines reports this is in contrast to 3,700 funded projects in Texas, and more in Florida, after Hurricane Harvey. In response to major disasters, FEMA funds debris removal and infrastructure rebuilding, but there is little evidence of such work beyond debris removal. President Trump has disparaged Puerto Rico's officials and erroneously claimed more funds were diverted to the island's aid than to any other American natural disaster.
---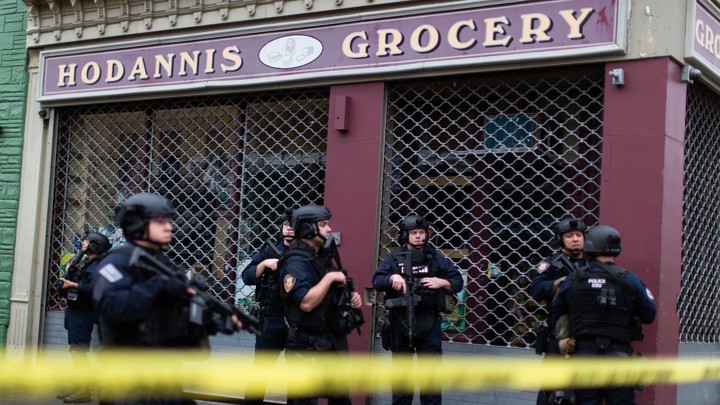 The HEADLINES:1. Trump's FBI 'deep state' conspiracy not backed by evidence, watchdog tells Senate (The Independent)2. American Jews Are Terrified (The Atlantic)3. House Democrats To Rich People: We Love You (HuffPost)4. General election 2019: Voters set to head to polls across the UK (BBC)

5. Senate committee passes bipartisan bill to stop Trump withdrawing from Nato (The Guardian)