The Nation's media critic Eric Alterman contextualizes the Trump-impeachment news through the lens of three new books.
"In his book American Carnage, Tim Alberta, a former reporter for National Review now with Politico, tells a straightforward tale, albeit one that whitewashes the dishonesty and extremism of the pre-Trump Republican Party," Alterman writes. "His well-researched thesis is that GOP leaders remained "blissfully ignorant of the discontent simmering below the surface."'
---
Americans have some idea about the climate protests in the United States and they also might know about the ongoing protests in Hong Kong. But do Americans know about the recent protests in Egypt against the country's current president, Abdel Fattah el-Sisi? These protests come after a recent report by a whistleblower, but the scale of these protests have more to do with the general climate in Egypt.
Nadda Osman in Middle East Eye writes that: "Tens of thousands of people have been detained by Sisi's government since 2013 in a widespread crackdown on opposition that has targeted activists from the now-banned Muslim Brotherhood of deposed former president Mohamed Morsi and other political dissidents."
---
Because the impeachment news is taking our lives by storm, there are plenty of important issues that Americans are missing. For example, there's a major, national United Auto Workers union strike by employees of General Motors, as The Intercept reports. GM is cutting wages as it opens a new plant in Ohio and Michigan.
---
The corporate media continues to manipulate and omit the truth in its coverage of Venezuela. "The goal is never to prove anything or present substantive debate, but to further poison the well of US public opinion against Venezuela, legitimating regime change as US state policy," Lucas Koerner and Ricardo Vaz write at FAIR.
---
In the aftermath of last week's climate march, Truthdig reported on some of the activists who attended them across the country. Sonali Kolhatkar, a columnist at Truthdig, discovered just how diverse and structural these activists really are.
---
The recent revelations about Trump's dealings with the Ukrainian president, as well as the whistleblower who exposed them, conjure up the legacy of Edward Snowden. Democracy Now acknowledged this in a recent broadcast where they spoke with Snowden about his work and the relevance it still holds in our current political climate.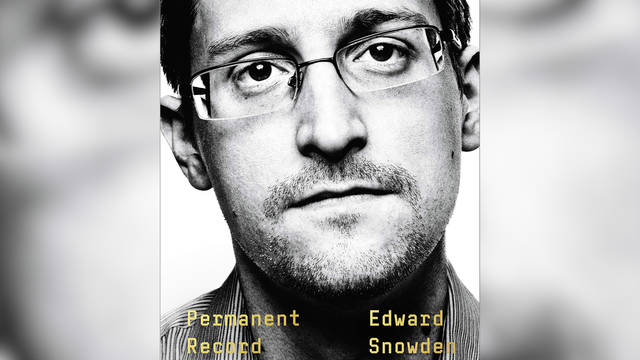 ---
As much as the climate rallies last week showed a united group of activists, their actions are unlikely to have lasting results, according to Kirkpatrick Sale at CounterPunch.
Here's Sale: "But the whole thing is an illusion. The problem is too big, the solutions too imperfect, and the timing, even if everything got fixed in a decade, is too late."
---
On The Real News Network, Sverre LeRoy (the lead Scientist Advisor for the Center for Climate Integrity) and Harjeet Singh (the Global Lead on Climate Change at Action Aid) discuss the recent UN IPCC report which describes how dire the impacts of climate change will be but also how we still have some time to make a change for the better.
Singh: "I'm also hopeful and we all should be hopeful. But I'm hopeful with a caution, which is, and with a warning, that we have to move much more faster and urgently."
---
In spite of the hype surrounding president Trump's contact with Ukrainian officials, there are many other topics of interest involving the country which are of equal importance. As The Grayzone reports, a U.S. soldier was recently arrested for attempting to bomb news outlets and Democratic politicians. That same soldier was also caught telling a Neo-nazi group in Ukraine, which is funded by the U.S, how to make cellphone IEDs.
---
John A Gans Jr, a former Pentagon speechwriter, with this weeks tweet of the week:
---
The contracting of war to private companies is a surprise for Americans, especially when they learn how privatization has impacted how the U.S. government operates both at home and abroad. Blackwater, our country's mega mercenary army, is now called Academi. And Robbie Jaeger, an investigative journalist at The Ghion Journal, reveals the "bipartisan blood money" at Academi, in his latest report.
---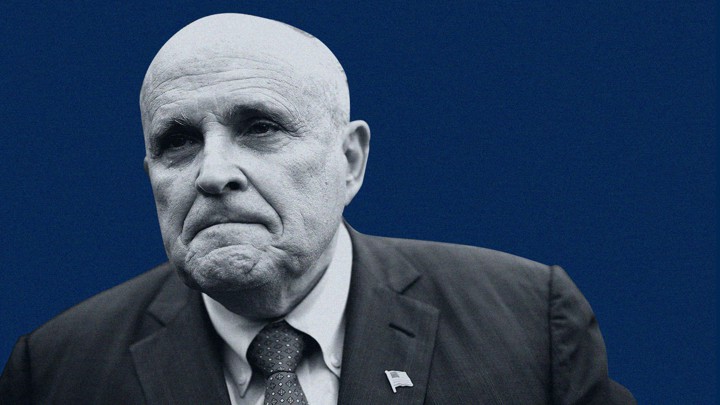 The HEADLINES:

1. Boris Johnson could bypass key law blocking no-deal Brexit by issuing order to suspend it, John Major warns (The Independent)2. Rudy Giuliani: 'You Should Be Happy for Your Country That I Uncovered This' (The Atlantic)

3. 9 Unanswered Questions In The Whistleblower Complaint (HuffPost)

4. White House 'tried to cover up details of Trump-Ukraine call' (BBC)

5. Language in Brexit debate 'unacceptable', warn C of E bishops (The Guardian)