Todd Miller, an Izzy winner for his work in 2017 will be speaking on campus on Tuesday, Oct. 22.
In case you are looking for some summer reading or articles for your syllabi, he has a feature article in the July issue of In These Times titled "How Border Patrol Occupied the Tohono O'odham Nation."
His new book, "Empire of Borders" comes out in July.
The situation at the US border has caused many to want to look for a solution to the many problems surrounding the asylum process and those attempting to enter the country through other means. One solution the Trump administration has been using is to send those seeking asylum back into Mexico while they await a decision by DHS. As the Nation reports, the situation this has created is a very unwelcome one for those trying to enter the US.
While the condition at the US border has had many worried about excessive detention, that fear is felt across the world, especially in countries like Egypt, where the court system can be even more difficult to navigate. As the Middle East Eyereports, the continued detention of accused terrorists, husband and wife Hosam Khalaf and Ola al-Qaradawi, has taken a turn as al-Qaradawi, who was set to be released after being kept imprisoned for two years without a trial or evidence of her crimes being given, will face continued imprisonment while prosecutors investigate a new case against her.
Police shootings of black men have been happening with increasing frequency and every time there are those that demand something change to prevent it from happening again. Sometimes it comes in the form of protests and sometimes it comes in the form of electing people who can help address the issue. In this case, the Intercept reports on a new program by a newly elected St. Louis prosecutor Wesley Bell to investigate acts of misconduct by police.
As the president prepares to address the nation on July 4th, tensions with Iran continue to escalate, with few attempts at a peaceful solution on either side. However, when it comes to the escalator, as FAIR reports, the Trump administration has done more to stoke the fires of war, while many news outlets have been equally slow to point out Trumps provocations.
When people hear the names of the Koch brothers and George Soros, depending on what side of the political isle your on, they tend to illicit a negative reaction. Despite their differences, as Truthdig writes, the two will be creating a think tank in the fall who's goal it is to try and end the endless wars that the US engages in, to the surprise of many.
Several weeks ago, author of the 'Case for Reparations,' Ta-Nehisi Coates spoke in front of a congressional committee about why he believes in reparations for black people in America. Following up on that hearing, he spoke on Democracy Now!about why he believes that such a thing as reparations is necessary and how slavery is not the only thing that African Americans should get compensation for.
The thought of ISIS being defeated has been the cause for much celebration in recent months, as their key stronghold was retaken and their forces pushed back. But what may don't consider about these victories, is the destruction left behind in the fight to get rid of the Islamic State. This is what CounterPunch looks at, in regards to the Iraqi city of Mosul, where recent news of a lost city unearthed by a drought has taken the spotlight from the humans trying to live their today.
Despite Trump pulling the US out of the Paris Agreement two years ago, most other countries signed on and have been working to lessen the impact of climate change. In this vein, Canada passed an agreement through parliament to try and address climate change. However, as the Real News Network reports, the actions by their prime minister, Justin Trudeau, to expand an oil pipeline, sends a conflicting message.
Time and time again, the US has supported regime change in countries across the world, from Iraq to Bolivia, some more blatant than others. With the worry that we might see that happen again in either Iran or Venezuela, it's worth considering one South American coup the US supported. This is where the Grayzone comes in, who interviewed the democratically elected leader of Honduras, on the 10th anniversary of the US-backed coup that pushed him out of power.
There are many forces in society that split people, whether it be race, gender, class, ideology, political affiliation or ethnicity, there are a host of signifiers that differentiate people. While different people choose one or another as that which should unite us all, at the Ghion Journal, they make the argument as to why race should not what divides us, and is only used to divide us along economic lines.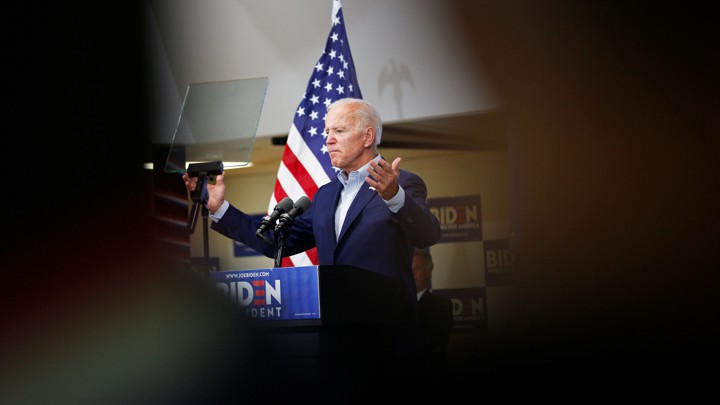 The HEADLINES:
1. Manslaughter charges for woman who lost baby after being shot in stomach dismissed by prosecutors following outcry (The Independent)2. The Most Critical Argument Democrats Will Have in 2020 (The Atlantic)3. Harris Backs Away From Busing As A Federal Mandate After Biden Attack (HuffPost)4. Iran summons UK ambassador in tanker seizure row (BBC)

5. 700 English schools reported over asbestos safety concerns (The Guardian)