The American military has its fair share of detractors, both at home and abroad. And while there are many issues mainland Americans have with the military, that irritation becomes even greater when you go abroad, especially when military bases are concerned. This is where the Nation comes in, reporting on a new military base that is set to be constructed on the island of Okinawa, a landmass already rife with military bases.

Allegations of corruption plague governments across the globe and sometimes these issues get addressed to some degree. More often than not however, allegations of corruptions go unaddressed, as is the case in Tunisia. A recent report released about the extreme levels of corruption in the country, as reported by the Middle East Eye, details 63,000 complaints of violations against the government, along with other evidence of corruption, which have a low chance of producing action.
A war in the Middle East is nothing new, but that doesn't take away from the destruction that is being caused in that area, especially to civilians. In Libya, where war continues, attacks from fighter jets have been creeping ever closer to detention centers, with two people injured in a recent airstrike, as the Intercept reports on recent releases by Amnesty International.

Response to criticism of national media outlets is few and far between, with most calls for them to answer for their misquotes and mis-characterizations falling on deaf ears. But in this case, a recent piece by FAIR produced a response from a Washington Post editor concerning an article about polio vaccinations in Pakistan. While the response may not be what the publication was looking for, it demonstrates some willingness by the Post to respond to their criticism.
With America edging ever closer to war with either Iran or Venezuela, it's worth mentioning how little resistance there has been from Democrats in trying to combat this combat. Republicans have been a constant presence of warmongering, andtruthdig goes in depth into why this is an issue and how we got to where we are.
While many Americans are concerned with war abroad or tensions at home, many have to deal with the consistent missteps from corporations, who's lack of over site has led many to suffer. In this latest case, we see how Monsanto, as Democracy Now! reports, has had to pay even more in punitive damages over a couples run in with cancer, due to their unsafe weed killer, Roundup.

Despite efforts by large US news outlets to make Guaidó the legitimate ruler in Venezuela, there is increasing evidence that the people in Venezuela don't want more intervention from the US and would prefer to keep the leader that a little over half of them voted for, rather than someone who was not elected by a majority of the population. Breaking down some of the misconceptions surrounding Guaidó isCounterPunch, with their look at some of the claims by media outlets on the level of support enjoyed by Guaidó.

While Venezuelans are fighting against US intervention, residents of Toronto are trying to fight off the encroachment of Google into their town. The tech giant is attempting to build a smart city on the nearby waterfront, and residents have a variety of issues with this proposal, as the Real News Network reports.
Tensions remain hot surrounding the Venezuelan embassy in D.C., as activists attempted to occupy the building for as long as possible, but were all recently removed from the building by city and federal officers. After the building had been cut off from water and electricity, there was much news coverage surrounding those occupying the building, but not as much for those trying to stop them. This is where the Grayzone comes in to describe what has been going on with the pro-Guaidó protesters, who have tried to stop those supporting Maduro, with a little outside help.

We are often told by major news outlets of the horrors committed by China against its people, and how lucky we are to be Americans not having to live through that society. And while there is certainly truth to some of these claims, it's worth looking into, as the Ghion Journal does, how these claims began and what the situation is actually like, rather than looking at it from the lens that China is always inferior to what the US does.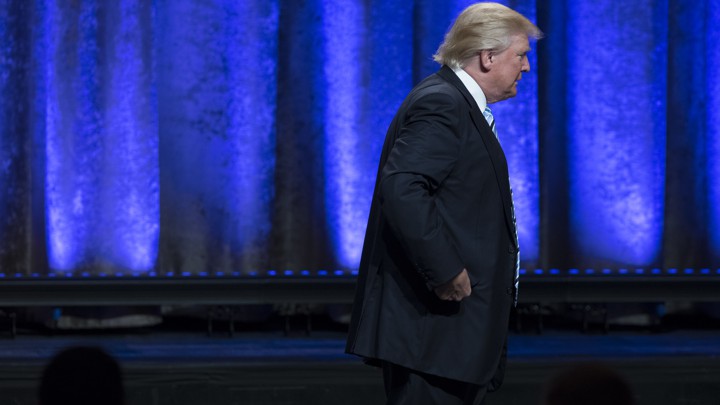 The HEADLINES:
1. Chelsea Manning sent back to jail after refusing to testify to jury probing WikiLeaks (The Independent)2. In an Echo of the Iraq War, the U.S. and Europe Are Split on Iran (The Atlantic)3. Trump Unveils A New Immigration Plan That Is Going Nowhere (HuffPost)

4. Theresa May agrees to set timetable to choose successor (BBC)

5. Iran tells Middle East militias: prepare for proxy war (The Guardian)